The digital age presents various opportunities to everyone. Everything seems simpler, easier, and quicker, with just a click of a mouse. While most money-making opportunities are now web-based, there are still those who prefer to generate income the classic way and not rely heavily on the benefits of the internet.
How To Earn Money From Home Offline
1.
Offer tutorial.
Being a tutor is one of the timeless techniques to getting revenues straight from the comfort of your house. Be it mastering a certain school subject, playing a musical instrument, or learning a foreign language, the only investment you need is your wealth of knowledge. You can schedule one person at a time or do it by groups or sets. At its best, you can have yourself accredited by your local government so you have all the right to issue and give out certificates.
2.
Sell food and snacks.
Food is one of the basic necessities of men that's why selling them can never go out of style. Be it breakfast, lunch or snack packages, simple pastries such as cookies and cupcakes or beverages like iced tea, pineapple or buko (coconut) juices, just setup a station on your front yard and let your neighbors and passersby be your regular clients.
3.
Capitalize on your skills.
Another great avenue worth considering is getting the most out of your abilities. You have a knack for arts and craft, try coming up with gift novelties. You have a digital camera, take nature, flower or landscape pictures, have them developed in a larger size and get them laminated. There are people who like collecting beautiful images for display inside their residences. You love sewing and got a machine, provide a fixing service for clothes. Whichever you choose, your talents are your supreme asset.
4.
Accept typing and printing jobs.
Almost every household has a computer set and printer. Rarely will you find a family who does not own one. Use this opportunity to trade your time for a little cash. Target your friends, families and relatives who are too busy to get their paperwork done. Post signs outside your premises to invite students who are juggling between their thesis and numerous projects.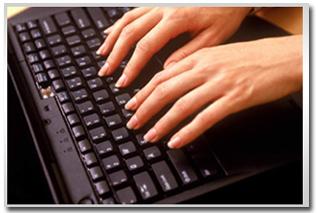 5.
Hold a regular garage sale.
Focus on clothing on week 1, books or paperbacks on week 2, household items on week 3 and so forth. Take this chance to dispose the things you no longer need and receive cash out of it.